College Roommates: Lesbians Next Door
Starring:
Gizelle Blanco
,
Mia Molotov
Renting a flat with two hotties, like Gizelle Blanco and Mia Molotov, can be sometimes weird and sometimes pleasant. When I knocked on their door, I just wanted to ask for help with some of my assignments, and I didn't expect to become a sudden viewer and later a part of a crazy lesbian scene and a threesome's sex fun.
Go ahead and dive into the Virtual Reality World!
JOIN
DOWNLOAD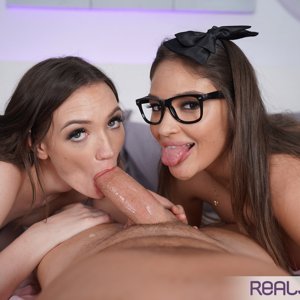 SHOW MORE